reputations and relationships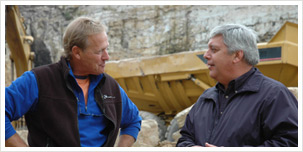 We pride ourselves on the experience that we bring to each and every project that we undertake. Our reputation has been built on thirty-two years of learning, teaching and embracing the ever-changing technology of the video production industry.

Although we remain based in Glens Falls, New York, a small upstate city situated at the foot of the Great Adirondack mountains, we have strong relationships with the numerous businesses that we service throughout our community, the greater region, and the United States.
our experience is your advantage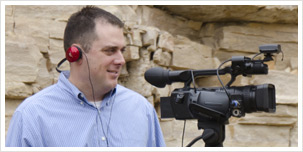 You've decided your company needs a video for a specific purpose. Now all you have to do is decide how to go about getting exactly the kind of production that will fulfill your needs. Whether it's an introduction to a new product or service, an informative look at your company, or even an employee orientation, you'll want to hire the right people for the job.
PEPE Productions has over three decades of experience crafting award-winning video productions for just about any purpose you can think of. From government officials to hometown business owners, from CEOs to mentally handicapped children, from artists to firemen, from lawyers to advertising executives, we have worked with countless types of clients, that we've always found a way to relate to, and always delivered more than they expected. Experience and client satisfaction has been the key to our success.